From the moment the first tooth appears while still infants, it's important that children get the comprehensive care required to ensure their teeth and mouths stay healthy as they grow.
Caring for Our Children's Smiles in Fort St. John
At Fort St. John Dental Clinic, we take pride in making your child feel comfortable during their early visits to the dentist so that he or she will establish a positive attitude toward oral health that will last them a lifetime.
When should my child visit the dentist?
As soon as your child starts teething, you should bring them in for their first examination. The earlier your child begins visiting the dentist, the easier the process will be going forward.
An early initial visit can help us to diagnose, monitor and/or treat, any developing issues as early as possible.
Just like adults, kids should continue to have a professional exam and cleaning every six months. Each patient is unique, and some children may require more frequent appointments than others.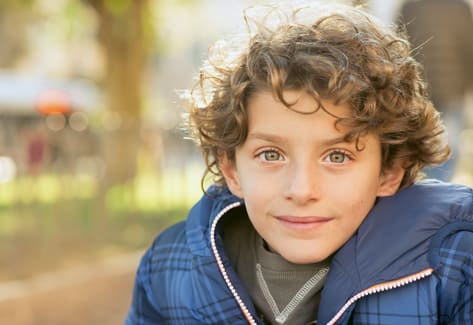 Dental Services for Children
When it comes to establishing and maintaining excellent dental health as children grow up, regular professional cleanings and examinations starting from an early age are crucial.
At Fort St. John Dental Clinic, we provide the following services to support your child's dental health:
Specialized advice for children's dental hygiene routines
Regular cleanings and examinations
Fluoride treatments
Protective sealants
These elements work together to form the foundation of good dental health beginning in childhood and continuing into adulthood.
Oral Hygiene & Prevention for Kids
The moment your child's teeth begin to erupt through the gums, they are susceptible to tooth decay. The prevention of decay, or cavities, is often our focus for our younger patients.
Brushing & Flossing
Just like adult teeth, baby teeth need to be brushed twice a day. Begin brushing your child's baby teeth as soon as they start to come in.
You should also begin flossing your child's baby teeth once a day as soon as they have two teeth side by side.